News
The Magnolia School District has been approved for Alternative Methods of Instruction (AMI) days. AMI days will be used when the school or district is closed due to...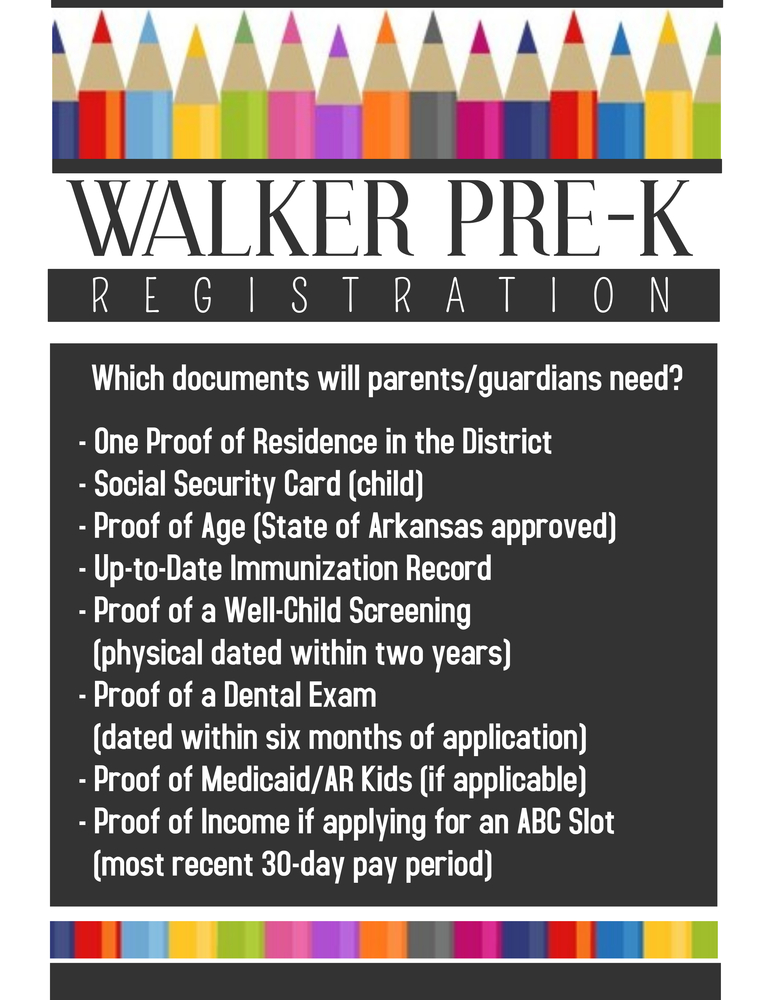 These items will be needed for Walker Pre-Kindergarten Center registration.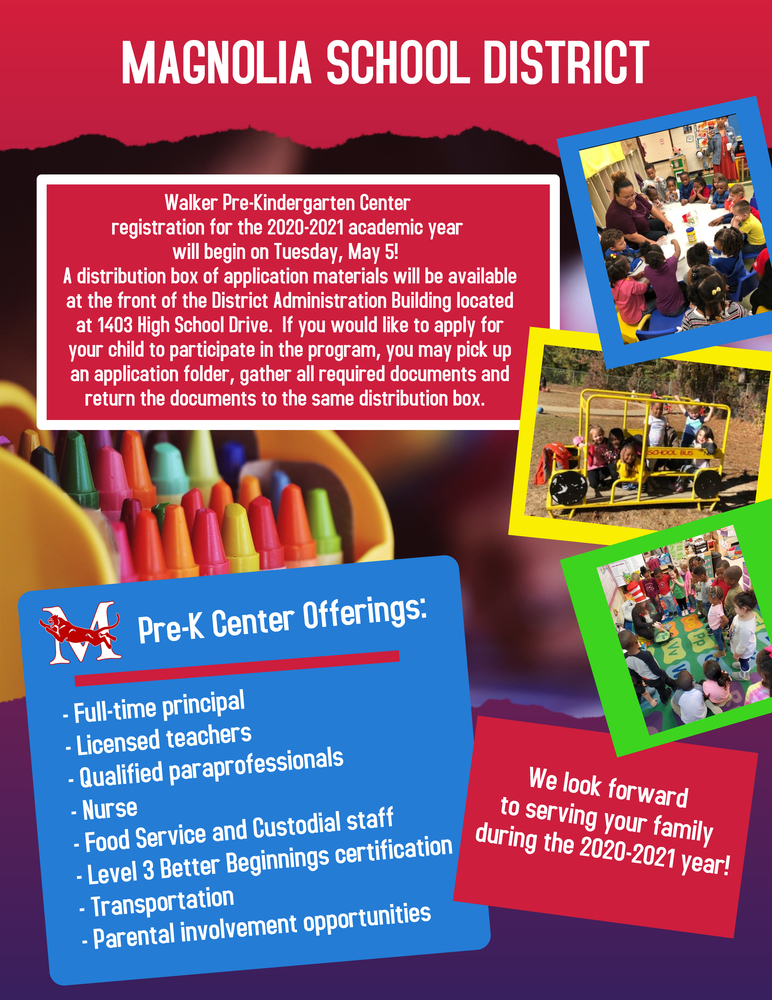 Walker Pre-Kindergarten Center registration for the 2020-2021 academic year will begin on Tuesday, May 5! A distribution box of materials will be available at the front of...
SEE ALL NEWS
LIVE FEED

Scott Nipper
14 days ago
MAGNOLIA HIGH SCHOOL ANNOUNCES TENTATIVE GRADUATION DATE
Magnolia High School has announced a revised graduation date for the 2020 senior class. The tentative date will be Thursday, July 9 at 7:00 pm in Panther Arena. This preliminary date is pending Governor Asa Hutchinson's announcement that will allow high schools to resume regular graduation exercises. The Governor's announcement is expected to be middle to late June. Though the commencement ceremony may occur on this date, certain restrictions may be administered for the safety of the students and the public. Restrictions may include a limited occupancy number in the arena and/or a limited number of tickets available for family members and guests. Other restrictions may also apply.
view image

Magnolia School District
27 days ago
Magnolia School District has been approved to join forces with Baylor University to offer the Meals-To-You program.
What does this mean? It means that meals for your student(s) will be delivered to your home!
Each household, with children ages 1-18 who qualify for free or reduced school meals, will need to go to the website www.mealstoyou.org and sign up by Monday, May 11th.
PLEASE help share this to get the word out.
This program will be replacing the food service delivery we have been doing since mid-March. Magnolia School District will not deliver meals after this Friday, 05/08.
This is a great opportunity for our community!
view image

Scott Nipper
29 days ago
ACT Test Online at Home Coming Fall/Winter
In response to uncertainty and school cancellations due to COVID-19, ACT announced it will offer a flexible schedule for summer 2020 test dates and test-at-home options for fall/winter 2020.
As CDC and local guidelines for safety allow, ACT will offer its June and July national test dates as scheduled and will additionally provide makeup test dates for June and July. The makeup test date for the June 13 national test date will be June 20, and the makeup test date for the July 18 test date will be July 25. ACT will work with individual national test centers should they need to reschedule to the makeup test date and students will be notified in advance. Students may also make free test date changes from the June to the July national test date.
In addition to the three previously planned fall test dates on September 12, October 24 and December 12, ACT will also offer a remote proctoring option for the ACT® test in late fall/early winter 2020, allowing students to take the test at their home on a computer. ACT will launch the test-at-home option as part of its national testing program. The fee waivers ACT provides to students from low-income homes will apply to the at-home testing option, and ACT is considering other ways to address access and equity issues.
view image

Magnolia School District
29 days ago
Last call for Basketball State Final ticket refund. Friday, May 8, is the last day to refund tickets.

Magnolia School District
about 1 month ago
Congratulations to our own Mrs. Rose Biley for being featured in HER Magazine!
view image
SEE ALL POSTS