News
The Magnolia School District has been approved for Alternative Methods of Instruction (AMI) days. AMI days will be used when the school or district is closed due to...
Due to the Governor's mandate that changes the start of school to August 24, an updated school calendar for the Magnolia School District is now available. Click the link...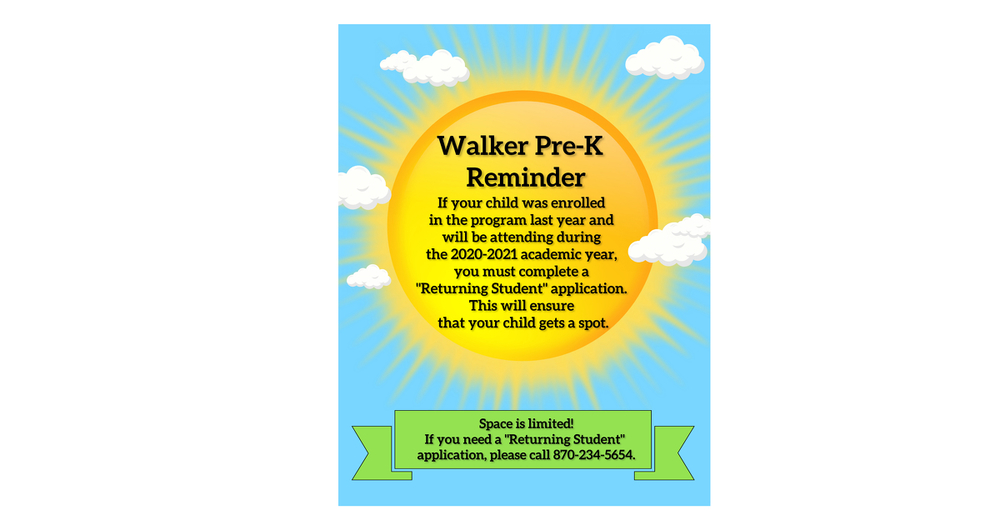 This is a reminder for the parents/guardians of Walker Pre-K returning students.
SEE ALL NEWS