Magnolia School District COVID-19 Cases
The purpose of this data is to provide our Magnolia School District families and staff with a transparent summary of active positive COVID-19 cases. An active case indicates that a student or staff member has tested positive and is in the process of completing a required minimum 10-day isolation period.
Individuals who test positive must be isolated away from others, usually at home, and are obviously not allowed on-site within the school district. Once the positive individual is cleared to return to school, the case will be removed from active status and the dashboard will be updated.
TOTAL ACTIVE POSITIVE COVID-19 CASES : 8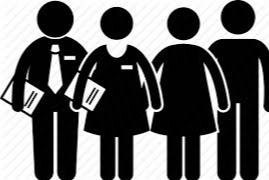 Total Positive Cases of
Employees - 2

Total Positive Cases of
Students - 6
Active Staff COVID-19 Information by Campus
| Site | Active Cases |
| --- | --- |
| Magnolia High School | 0 |
| Freshman Academy | 0 |
| Magnolia Middle School | 0 |
| Central Elementary | 1 |
| East Side Elementary | 0 |
| Kindergarten Center | 0 |
| Walker Pre-K | 1 |
| District-Wide Personnel | 0 |
| TOTAL | 2 |
Active Student COVID-19 Information by Campus
| Site | Active Cases |
| --- | --- |
| Magnolia High School | 1 |
| Freshman Academy | 0 |
| Magnolia Middle School | 3 |
| Central Elementary | 2 |
| East Side Elementary | 0 |
| Kindergarten Center | 0 |
| Walker Pre-K | 0 |
| TOTAL | 6 |
DATA UPDATED THROUGH : 2/14/2022