Magnolia Schools will continue to provide meals for children ages 0-18 years at the following designated stops Monday – Friday from 11:00am – 1:00pm: Central Elementary Columbia County Annex Old Calhoun School Old Village School Old McNeil School Waldo Fire Department

We miss our students! We wanted to send you all a few words to show we care. A special thank you goes out to Mr. Tiegs from the PantherTV Production class for putting this together!
https://youtu.be/EJRlwZXRJyY

Magnolia Schools Superintendent Mr. John Ward gives an update on COVID-19 and our District. Click the link below to view the update video:
https://youtu.be/moEmPtyDNis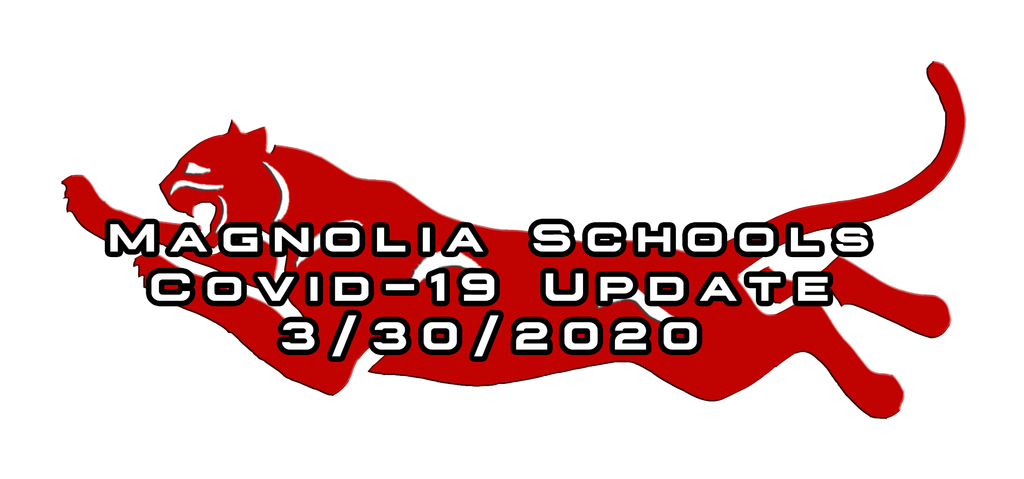 MAGNOLIA SCHOOL DISTRICT WILL CONTINUE AMI PACKET DISTRIBUTION The Magnolia School District will continue to provide Alternative Methods of Instruction (AMI) packets to the students of the District. These packets will include assignments and activities for the days missed from March 30- April 17 as directed by Governor Hutchison. The packets will include assignments for AMI days 6-20. AMI assignments for students in grades K-12 will be mailed to students for these days. AMI packets for Walker Pre-Kindergarten Center students will continue to be delivered at designated lunch pick-up locations. AMI assignments are also available online on the District website at magnoliaschools.net. The website provides links for each campus website and each campus has teacher pages that provide resources to assist students. As other resources become available, they will be posted on the website and social media.


Gov. Hutchinson announced today that schools will remain closed until April 17, 2020. Next week is scheduled Spring Break. We will be working hard the next few days to make decisions on how to best deliver effective instruction throughout the mandated closure. All school events are postponed until further notice. Thank you for your continued patience during this time.

All campus offices will be closed for the remainder of this week. The District Administration Building will remain open from 8-12. State final tickets can be refunded at the District Administration Building. Meals will remain at scheduled times and locations.

ACT RESCHEDULES TESTING DATES The safety of students and test center staff is ACT's top priority. ACT has rescheduled its April 4 national test date to June 13 across the U.S. in response to concerns about the spread of the coronavirus (COVID-19). All students registered for the April 4 test date will receive an email from ACT in the next few days informing them of the postponement and instructions for free rescheduling to June 13 or a future national test date.

Some clarification on AMI Information for this week: AMI assignments are made available online at
www.magnoliaschools.net
under the News section. Links to each campus are provided. AMI assignment packets may also be picked up on the individual campuses from 1:00-3:00 today. For anyone who is unable to access the online assignments or pick them up on the campuses, the AMI assignment packets will be available at the following lunch pick-up locations Tuesday-Friday, March 17-20: o Central Elementary Cafeteria Drive Through- 11:00-1:00 o West Side Park-12:00-12:30 o South Side Park-12:00-12:30 o McNeil Old School-12:00-12:30 o Waldo Old Fire Station-12:00-12:30 o Village Old School-12:00-12:30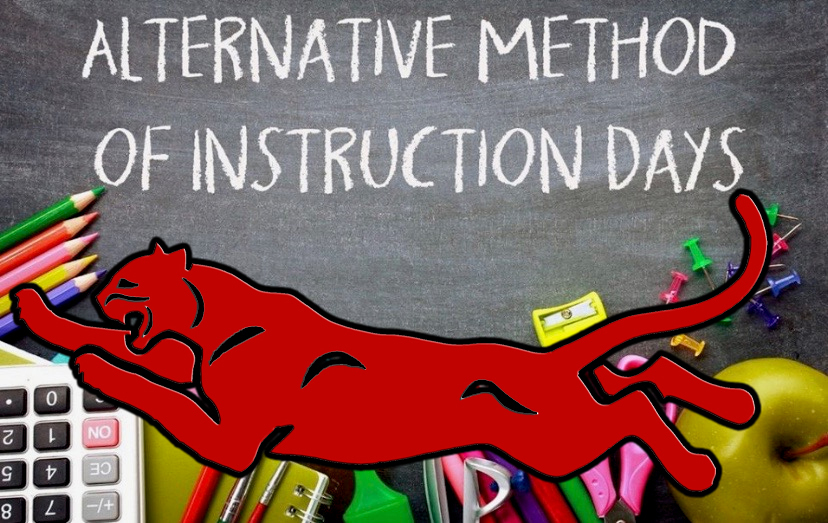 State Representative, David Fielding, presents a proclamation of appreciation to members of the Magnolia School Board.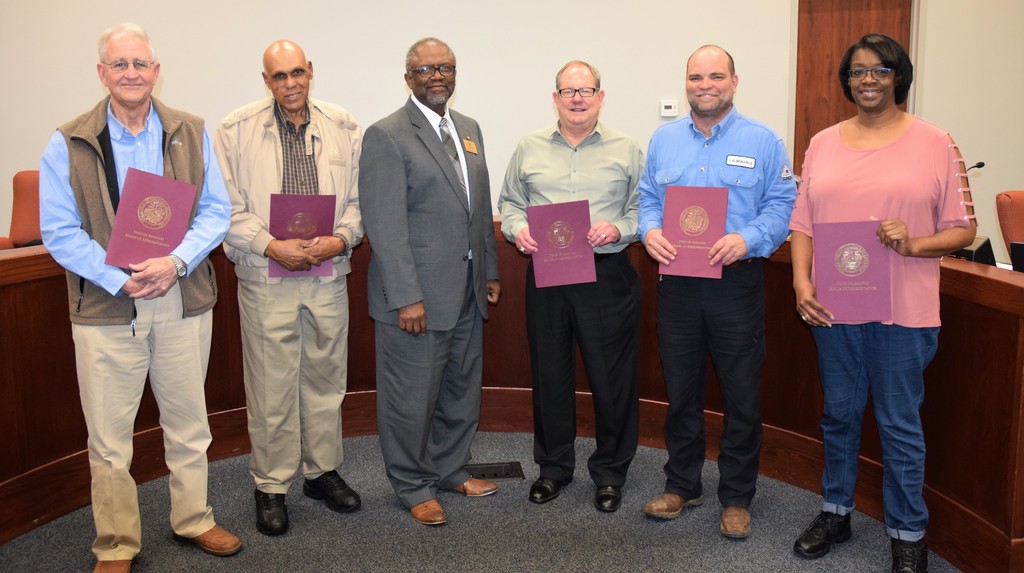 The adult 4A State Championship pre-sale tickets in the HS Annex are sold out. Student tickets are still available. To order adult tickets online, visit the link below:
https://gofan.co/app/events/83640
(Panthers are Session 4)

The Magnolia School District will close all campuses and office buildings on Friday, March 13, 2020 in order that faculty, staff, and students may attend the State 4A Basketball Tournament in Hot Springs. The Magnolia High School Panthers will be defending their state championship title when they take on the Mills University Studies Comets at the Hot Springs Convention Center. Game time is set for 7:45 pm. A make-up day will be determined and announced on a later date.


PANTHERS WIN 63-55 IN DOUBLE OVERTIME!!!! Your Magnolia Panthers are heading to the State Championship in Hot Springs next Friday! Great job Panthers!!!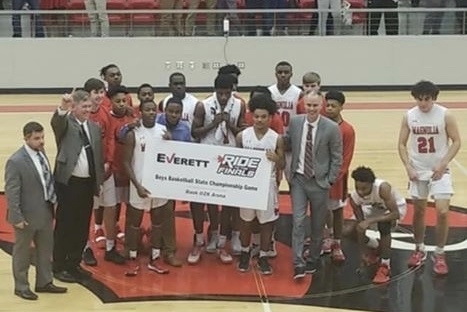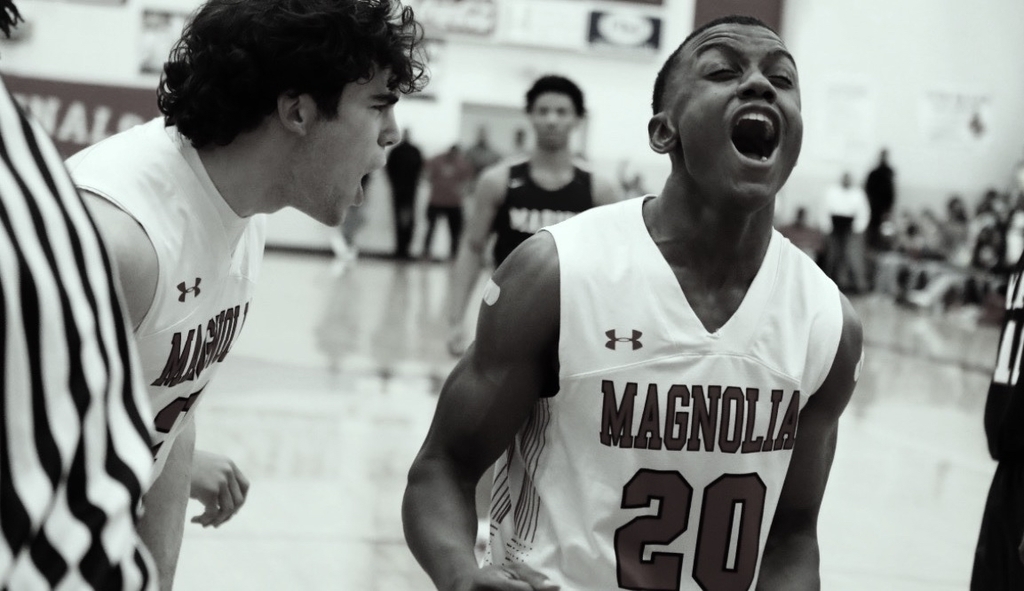 The chase continues! The Panthers go up against Brookland in the semi-finals tonight at 7:30pm at Farmington High School basketball arena! #RINGCHASING #BRINGEMOUT #PANTHERPROUD #MAGNOLIAPROUD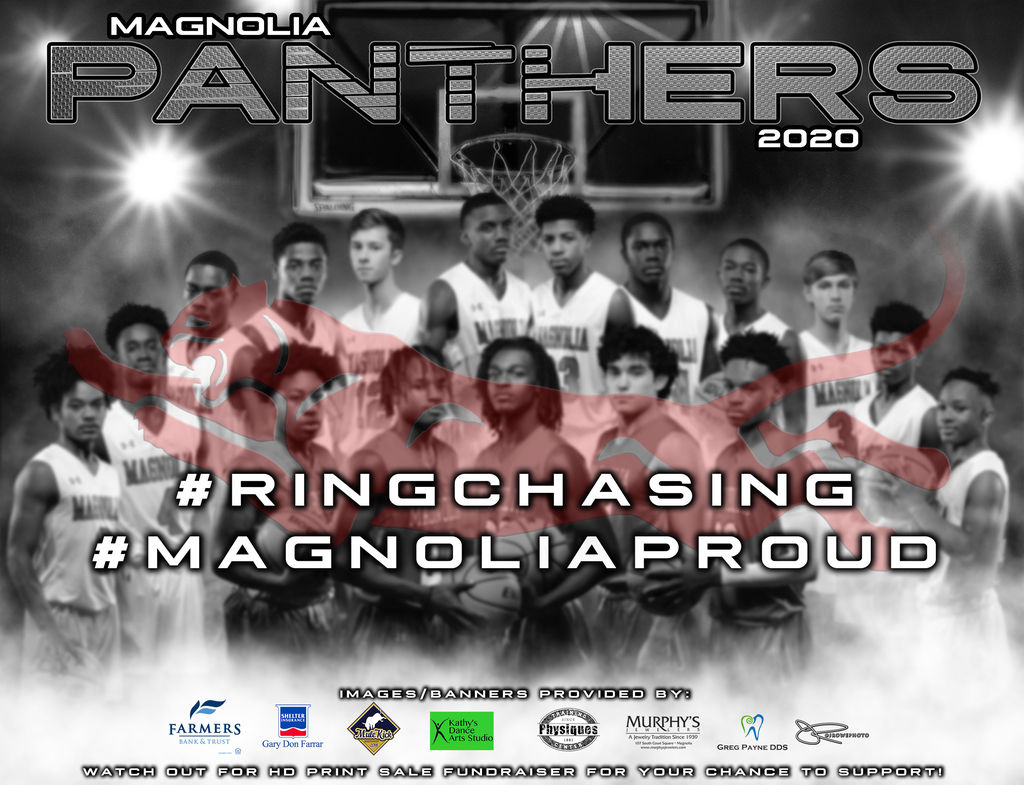 Panther fans, fill your car up and head to Farmington!! The Panthers are in the semi!! 69-55 win over Blytheville

Magnolia Panthers Basketball Tonight Vs. Blytheville Quarter-Finals 4A State Tournament


Panther Basketball guys are on their way to Farmington! Help us in wishing them safe travels and good luck as they continue to represent Magnolia very well! #PANTHERPROUD #MAGNOLIAPROUD #RINGCHASING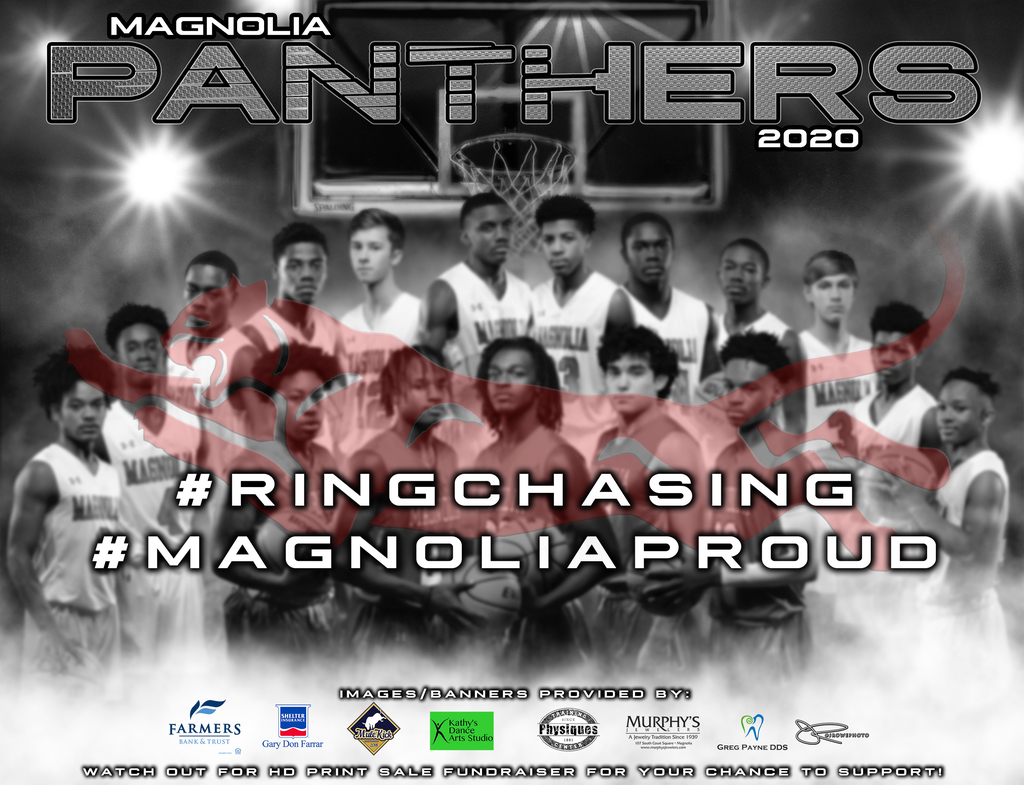 The Magnolia School District would like to remind families that registration opened today for Mulerider Kids College and Mulerider Teen College!

Thank you Jon Ed Rowe for capturing this image of the Performing Arts Center under construction. We can't wait for this building to be finished!