FIVE MHS SENIORS AWARDED ARKANSAS GOVERNOR'S DISTINQUISHED SCHOLARSHIP Five Magnolia High School seniors have been awarded the 2022 Governor's Distinguished Scholarship. Those receiving the scholarships are Eli Barnett, Lindsey Cornwell, Chris Dai, Troi Kacsir, and Sam Trout. Students meeting the minimum eligibility criteria are eligible to be named Governor's Distinguished Scholars. The student must earn either a 32 composite score on a single ACT or 1410 combined math and critical reasoning score on a single SAT and either a 3.50 academic grade point average or be selected as a National Achievement Finalist or National Merit Finalist. Financial need of the student is not a factor in the award of the scholarship; therefore, no financial information is required. The Governor's Distinguished Scholarship pays up to $10,000 per year for tuition, mandatory fees, room and board. The scholarship is disbursed by the institution the student is attending and apportioned according to that institution's academic terms. The student must be enrolled in at least 15 semester credit hours (12 semester credit hours the fall term of the freshman year) to receive funds for that term.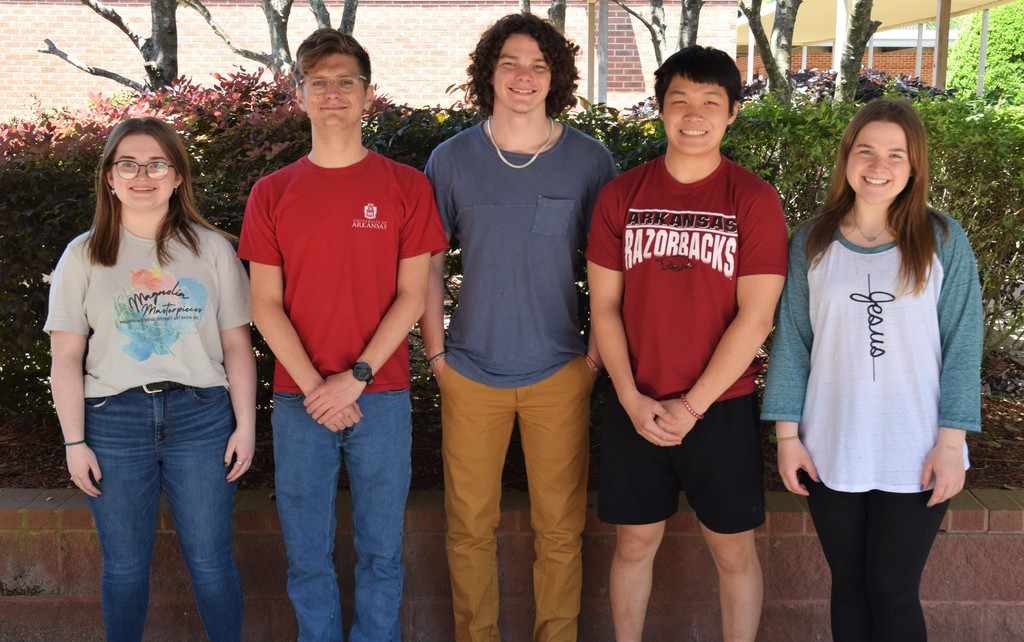 MAGNOLIA JUNIOR CHARITY LEAGUE AWARDS SCHOLARSHIPS Magnolia High School seniors, Jasmine Fuller and Zachary Lout, were recently awarded a scholarship from members of the Magnolia Junior Charity League (MJCL). Each student received a $1,000 award that may be used to attend Southern Arkansas University or SAU-Tech. The members of the MJCL organization volunteer to promote projects that improve Columbia County by assisting the needs of the children of the community.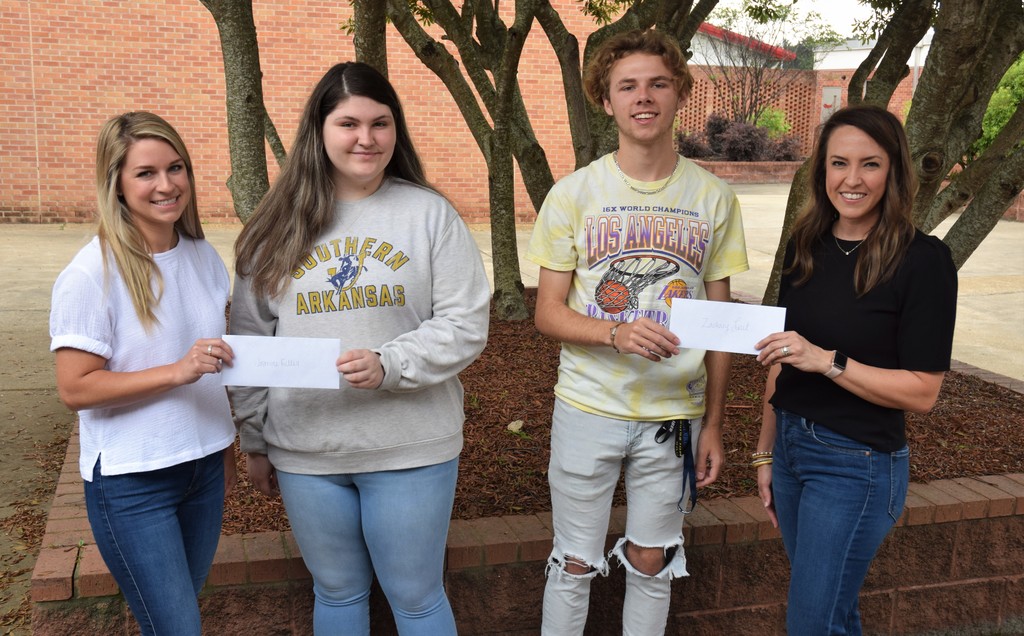 Chris Dai Receives Mary Brown Florence Scholarship Magnolia High School senior, Chris Dai, is the recipient of the 2022 Mary Brown Florence Scholarship. The amount of the award is $1,100, which will be sent to the school of Chris' choice. The criteria for this award, which was established in 1998, includes cumulative GPA, number of AP courses taken, ACT score, extracurricular activities, and participation in athletics or band.

Magnolia High School Students Will Attend Girls State Magnolia High School will have juniors Jaliah Larry, Marley Ford, and Jasmine Bates participate in the 79th Session of the American Legion Auxiliary Arkansas Girls State May 29 – June 3, 2022. Harding University in Searcy will host the Girls State delegates this year. Three local businesses or agencies sponsors and pays the registration fee for the participants. The local sponsors are the American Legion Auxiliary, Farmers Bank and Trust Co., and the Magnolia Junior Charity League. Arkansas Girls State in an immersive civics education program designed for young women who have completed their junior year of high school. Since 1942, the Arkansas Girls State program has been working to teach future generations of Arkansans citizens to be actively involved in their communities and government at every level. The program informs them about the duties, privileges, and participation in the functioning of their government; and to help them grasp the meaning of some of the responsibilities, which they must assume when they become adults. The delegates elect their own officials, organize their own legislature, and have official visits to their respective counterparts in the capital. Once a student completes an application, a committee of teachers and a representative of the local American Legion Auxiliary make the decisions on who will attend Girls State based on the following qualifications: leadership, character and honesty, scholarship, cooperativeness, and community participation and service.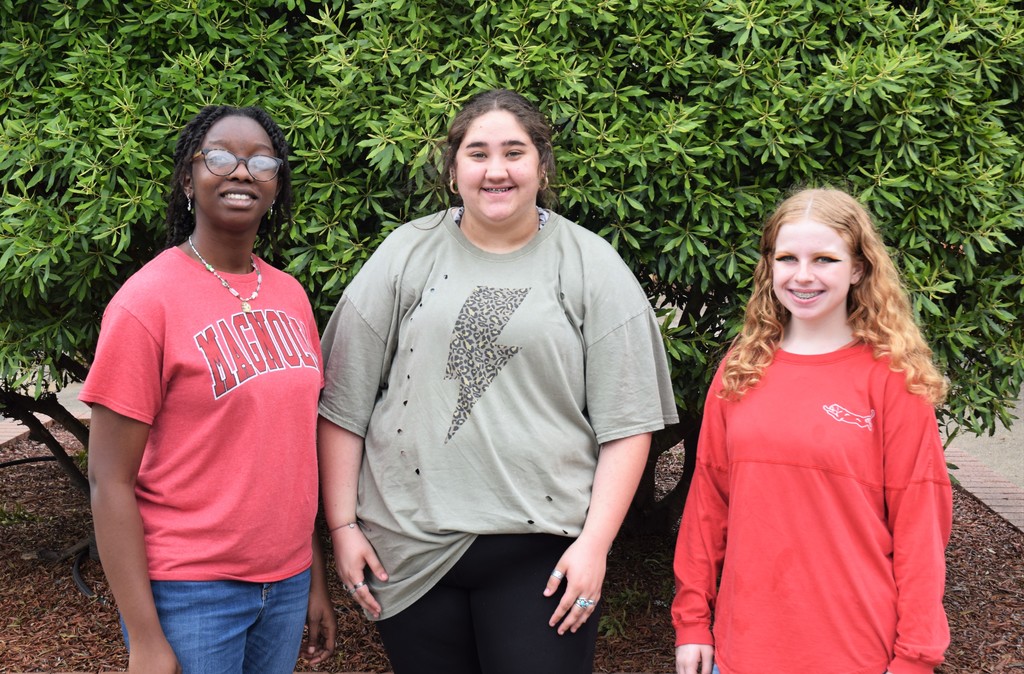 Magnolia High School Boys State Representative Magnolia High School junior, Jamie Neel, will attend the 81st Session of the American Legion Arkansas Boys State from May 29-June 3. Jamie will attend the event held on the campus of the University of Central Arkansas in Conway. Farmer's Bank and Trust sponsored and paid the registration fee for the local delegate. Boys State is a program of experience and education for high school junior boys. It is, in effect, a government unit in which each boy participates in the operation of local, county and state government. For eighty-one years, The American Legion Boys States have given an inside look at the demands of good citizenship and civic responsibilities to tomorrow's citizens and future leaders attending these annual workshops in government operations.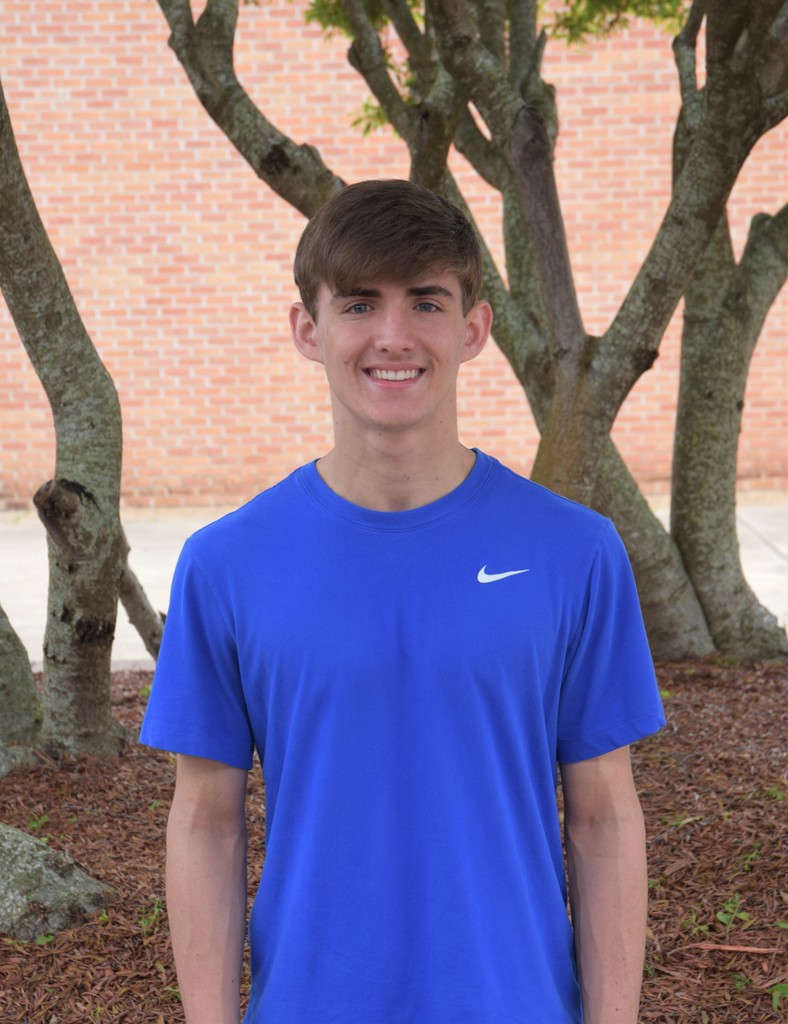 STUDENTS EARN MHS GOLD CLUB MEMBERSHIP Twenty-one students at Magnolia High School have earned the distinction of being a member of the 2021-2022 Gold Club. To be eligible for membership in the prestigious club, a student must score 30 or higher on any of the four subtests of the ACT exam. Members include: Front Row (L to R) Riley Hall, Keylee Camp, Giavanni Hardwell, Karley Lancaster, Allie Cranston Middle Row (L to R) Ashlyn Middleton, Rory Lowther, Cage Arnold, Jaliah Larry, Rachel Ward Back Row (L to R) Seth Edwards, Cade Key, Peyton Creech, Jacob Lewis, Tristan Jones, William Griffeth Not Pictured: Alexander Poulson, Kate Watson, Monet Coppersmith, Olivia Crowell, and Seth McKamie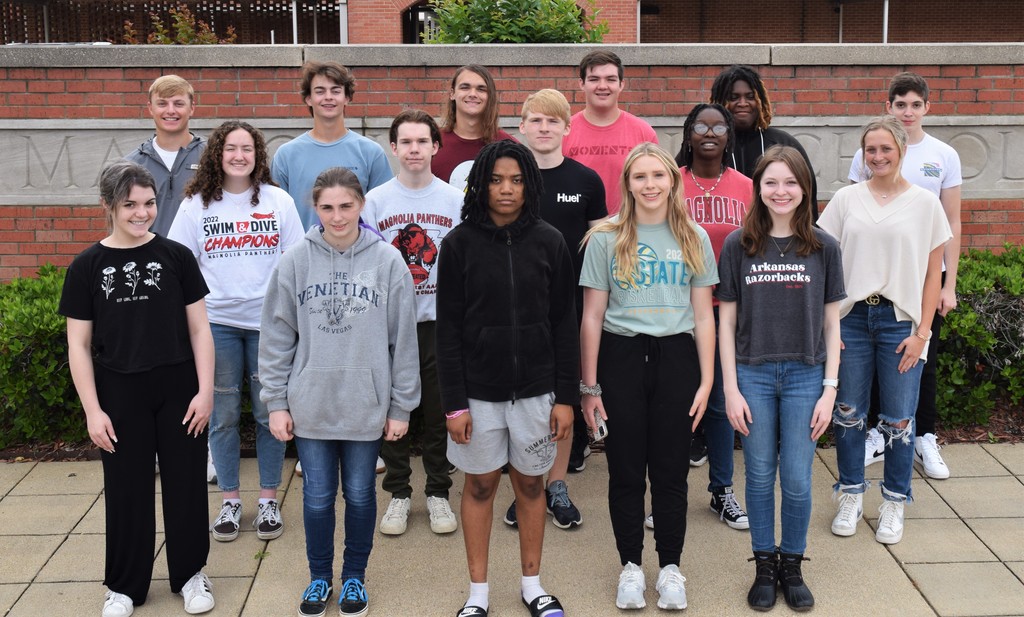 STUDENTS EARN MHS PLATINUM CLUB HONORS Ten students at Magnolia High School have earned the distinction of being a member of the 2021-2022 Platinum Club. To be eligible for membership in the prestigious club, a student must have a composite score of 30 or higher on the ACT or be a National Merit or National Achievement Scholarship recipient. Members include: Front Row (L to R) Dalen Blanchard, Lindsey Cornwell, Troi Kacsir, Jasmine Bates Back Row (L to R) Chris Dai, Hunter Manuel, Eli Barnett, Sam Trout, Dorian Pierce Not Pictured: Cole Roberts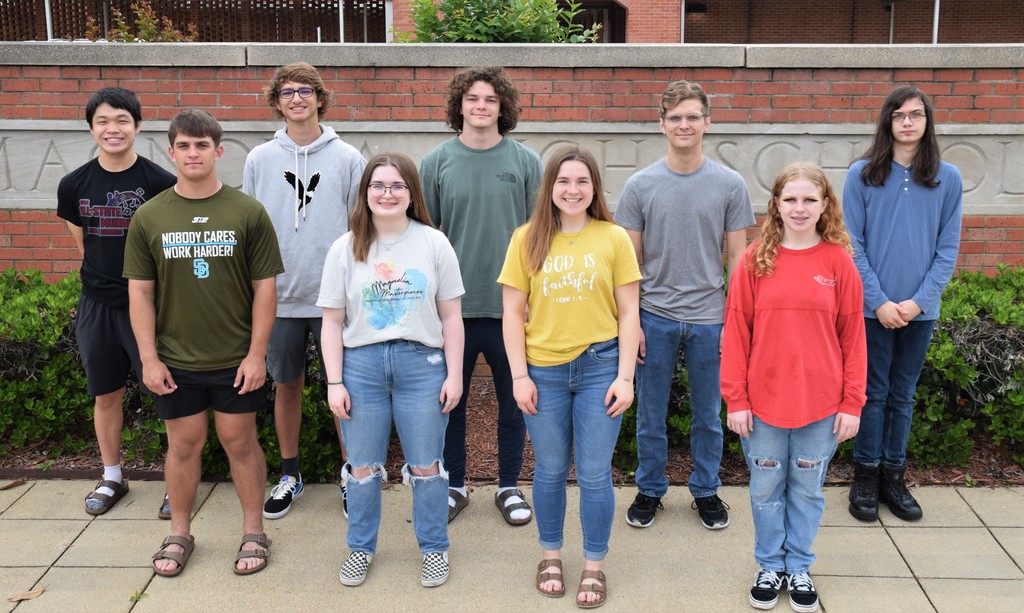 TROI KACSIR AWARDED PEO SCHOLARSHIP Magnolia High School senior, Troi Kacsir, has been selected as the recipient of a $2,500.00 P.E.O. STAR Scholarship for the 2022-2023 academic year. Troi was recommended by local P.E.O. Chapter CW and selected by the international organization's Board of Trustees. Troi was selected based on her academic achievement, demonstrated leadership ability, extracurricular involvement, community/volunteer service, and her potential for success. The P.E.O. STAR Scholarship was established in 2009 to provide scholarships for exceptional high school senior women to attend an accredited postsecondary educational institution in the U.S. or Canada in the next academic year. The competitive STAR Scholarship is for women who exhibit excellence in leadership, academics, extracurricular activities, community service and potential for future success. P.E.O. has been celebrating women helping women reach for the stars for more than 150 years. Since its inception in 1869, the nonprofit organization has helped more than 116,000* women pursue educational goals by providing over $383 million* in grants, scholarships, awards and loans. The Sisterhood also owns and supports Cottey College. Through membership, the P.E.O. Sisterhood has brought together more than a half a million women in the United States and Canada who are passionate about helping women advance through education, while supporting and motivating them. In addition to the educational philanthropies, the P.E.O. Sisterhood provides a framework of support and community for all members. What started with a bond of friendship among seven women in Mount Pleasant, Iowa, is now one of the oldest women's organizations in North America with close to 6,000 chapters. To learn more about P.E.O., its powerful educational philanthropies and see stories of women who have benefited from the programs, visit peointernational.org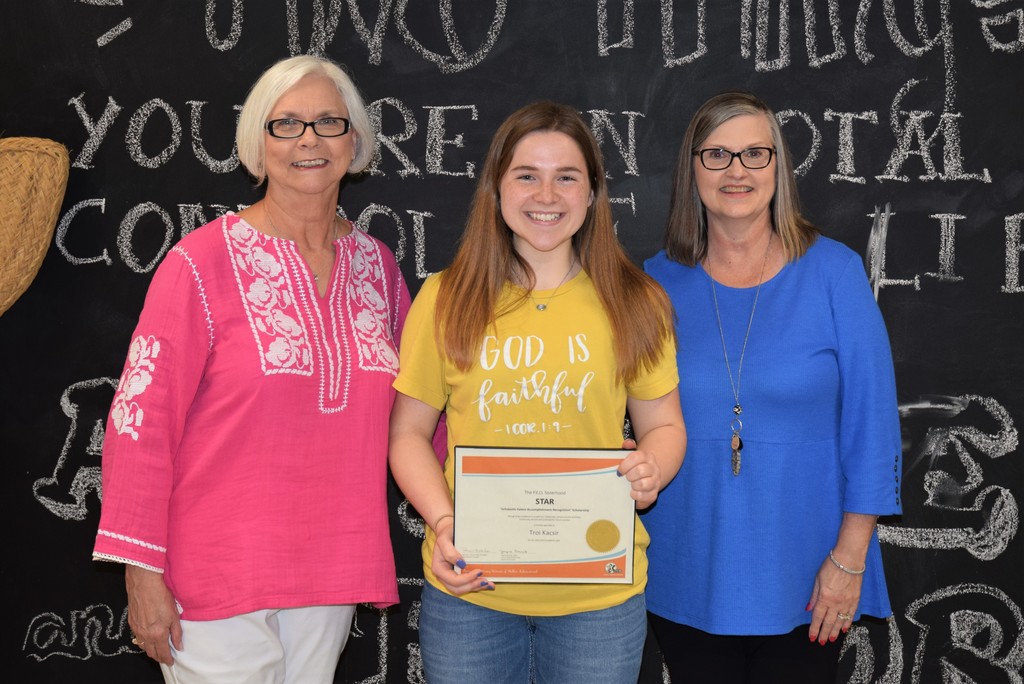 Donnell Ford, the Director of Student Mentoring and Intervention for Magnolia Public Schools, provides today's Magnolia READS video. Coach Ford shares his experiences of working from the ages of 14-18 to help provide for his family. Click the link below to hear Coach Ford's story.
https://youtu.be/ZdYMkQXtOhY

You are invited to attend the Magnolia School District Art Show May 4th-7th @ Panther Arena Open to the public May 4th-6th from 3-5 Artist Reception: Saturday, May 7th from 10-2:30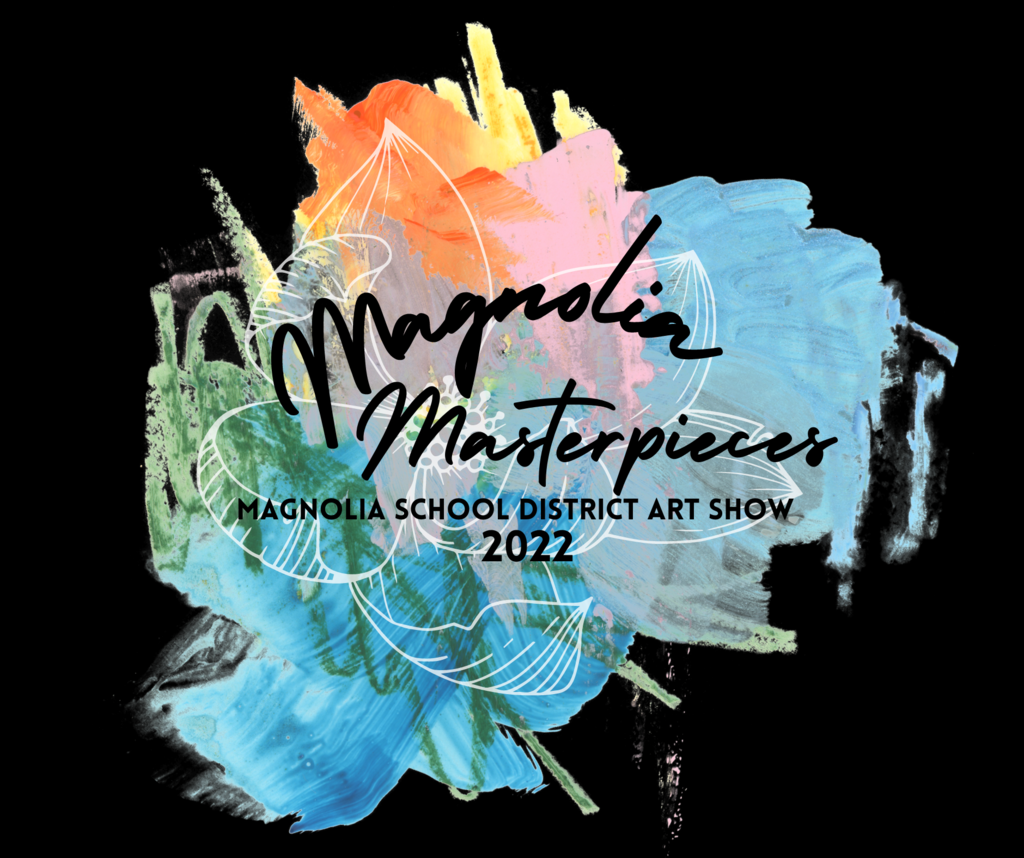 Kelli Souter, a 1988 graduate of Magnolia High School and manager of Jennifer's, shares her experiences of how her job as a teenager led to her career as an adult. Click the link below to hear Kelli's journey of learning how to manage her finances as a teenager to immersing herself in the world of retail.
https://youtu.be/RuR957A3NVI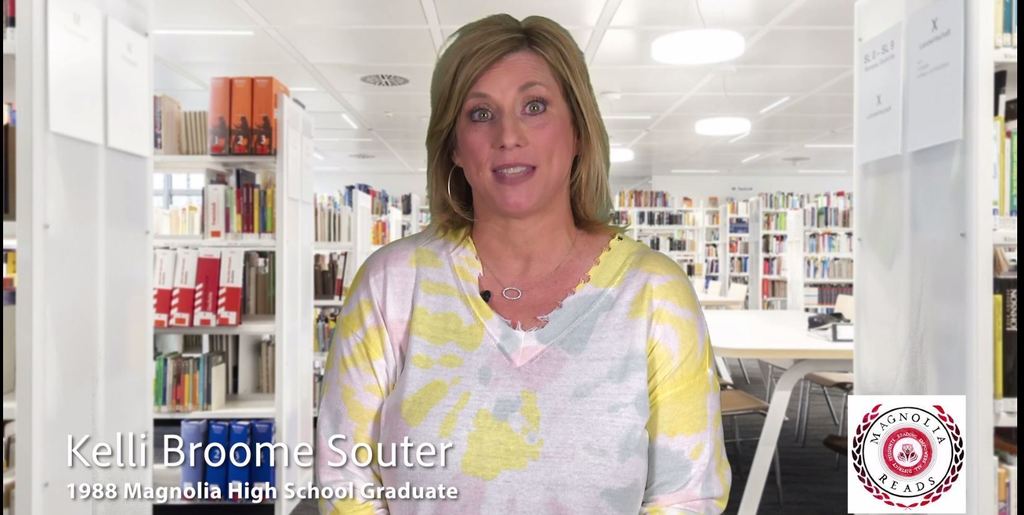 Little Rock and New Orleans FBI Offices Warn of Sextortion Schemes in South Arkansas Click Here for FBI Press Release:
https://5il.co/19t8p

MHS HONORS ADVANCED PLACEMENT SCHOLORS Magnolia High School students who had taken Advanced Placement (AP) courses and passed one or more AP test in May of 2021 were recently honored with a reception and awards at the MHS Panther Café. These scholars were awarded $50 per test passed last year and were presented with a yard sign. The students receiving awards were Giavanni Hardwell, Riley Hall, Sam Trout, Samantha Wilson, Kevin Cabriales, Keylee Camp, Tristan Jones, Kate Slaton-Bunner, Monet Coppersmith, Lindsey Cornwell, Troi Kacsir, Bailey Kelley, Maria Lopez, Rory Lowther, Autumn McKenzie, Gabriel Reyna-Garcia, Cole Roberts, Alyson Cranston, Jakobi Jacobs, Cage Arnold, Eli Barnett, and Chris Dai. Not pictured are Hunter Manuel and Colin Herold. Five of the MHS Advanced Placement students were awarded medals and cords to wear at graduation for passing multiple AP tests last year. Eli Barnett and Monet Coppersmith were awarded cords for passing at least three tests. Troi Kacsir was named an AP Scholar with Honor for passing four or more tests, while Sam Trout and Chris Dai were awarded AP Scholar with Distinction medals for passing five or more tests.

This Magnolia READS video features an update from Tatum Carter, a seventh grader at MMS. Tatum learned the foundations of financial literacy during the Magnolia READS project when she was in the fourth grade. As a result of her 2021 Magnolia READS video and her journey as a young entrepreneur, Tatum is featured in a special supplement in the April Arkansas Business magazine. The supplement honors the 60th anniversary of Economics Arkansas, a partner in Magnolia READS. Mr. Ward joins Tatum in the video to present her with a copy of the magazine. Click the link below to hear Tatum's update and view the special presentation.
https://youtu.be/HG6DBJZ_PU4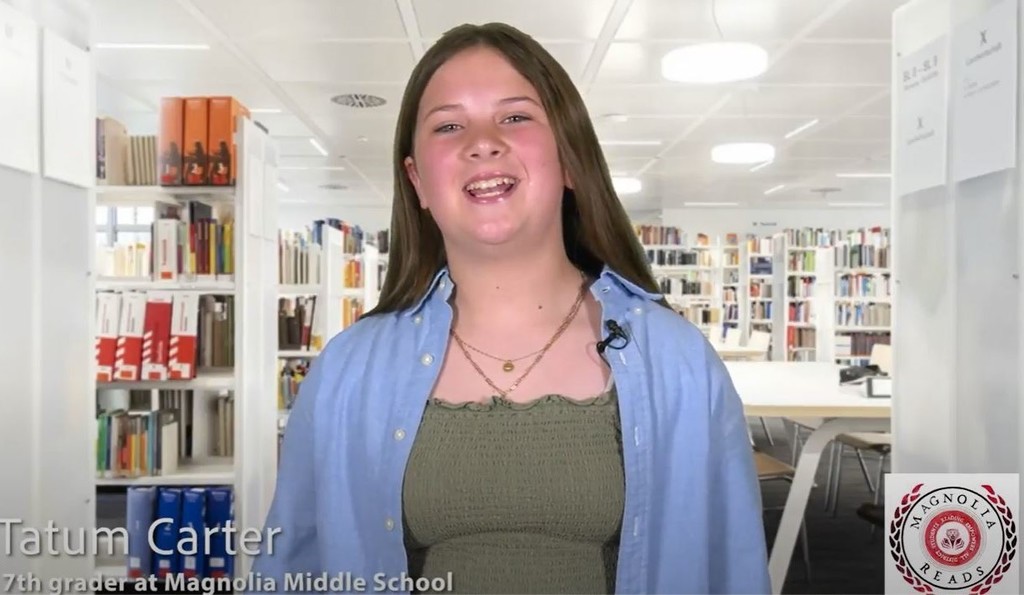 TATUM CARTER RECOGNIZED IN ARKANSAS BUSINESS MAGAZINE Arkansas Business magazine recently published a story on Magnolia Middle School seventh grader, Tatum Carter. The magazine included a supplement on the 60th anniversary of Economics Arkansas and the story of Tatum as a teenage entrepreneur is featured in the supplement. Tatum recorded a video for Magnolia READS in 2021 talking about her baking business, Tatum's Tasty Treats and sharing her journey as a young entrepreneur. She started her business at the age of 11 when school was closed for the pandemic. It became successful, so she added items to the menu. Her passion, however, is showing livestock for FFA and 4H. Through her baking business, Tatum has been able to fund a great deal of her livestock showing expenses. Economics Arkansas, who partners with the district on Magnolia READS, saw her video and heard her story. Arkansas Business magazine picked up on the story and published it in its April issue. The name of the article is "Tatum's Journey: How the Pandemic, Pastries, and Her Passion Created an Entrepreneur." Tatum is the 13-year-old daughter of Julie and Micah Carter. The link to the online article is
https://www.economicsarkansas.org/about_us/lasting-impact-stories/tatums-journey-how-the-pandemic-pastries-and-her-passion-created-an-entrepreneur.html
.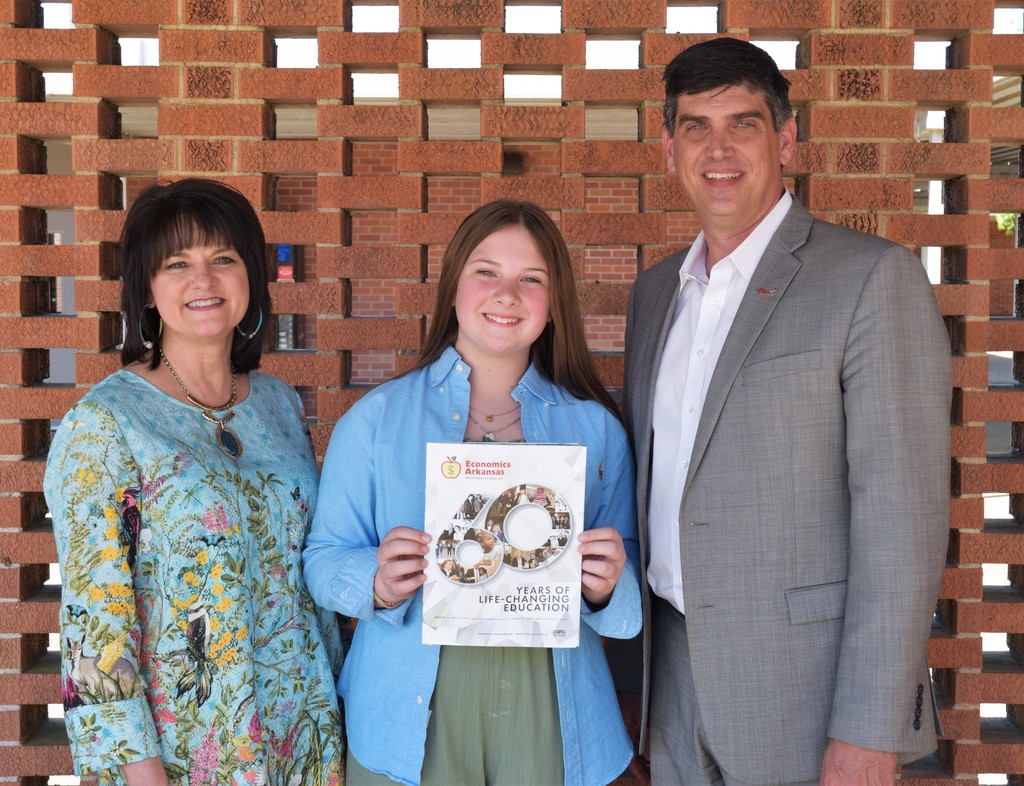 ADMINISTRATIVE PROFESSIONALS DAY!!!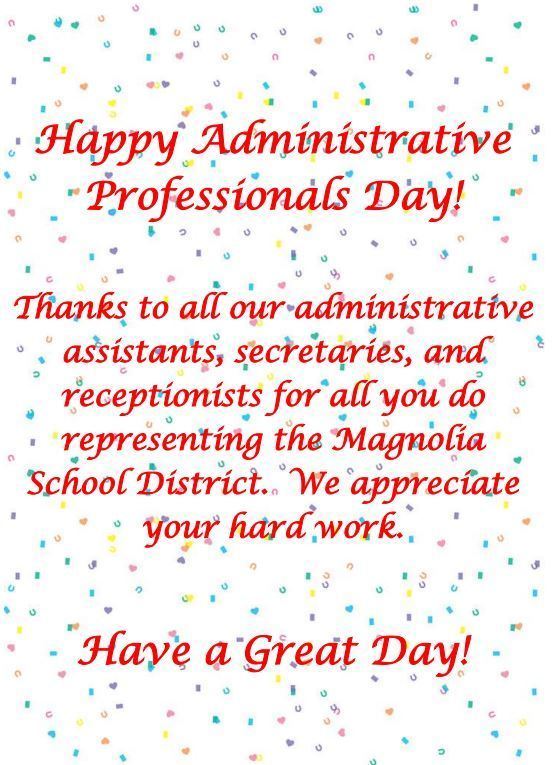 In today's Magnolia READS video, Emily Barker, a math interventionist at East Side and co-owner of Kathy's Dance Arts Studio, shares how her passion for dancing and teaching as a teenager led to her careers as a classroom teacher and dance studio owner. Click the link below to hear Emily's journey.
https://youtu.be/PFa9ixdqYsM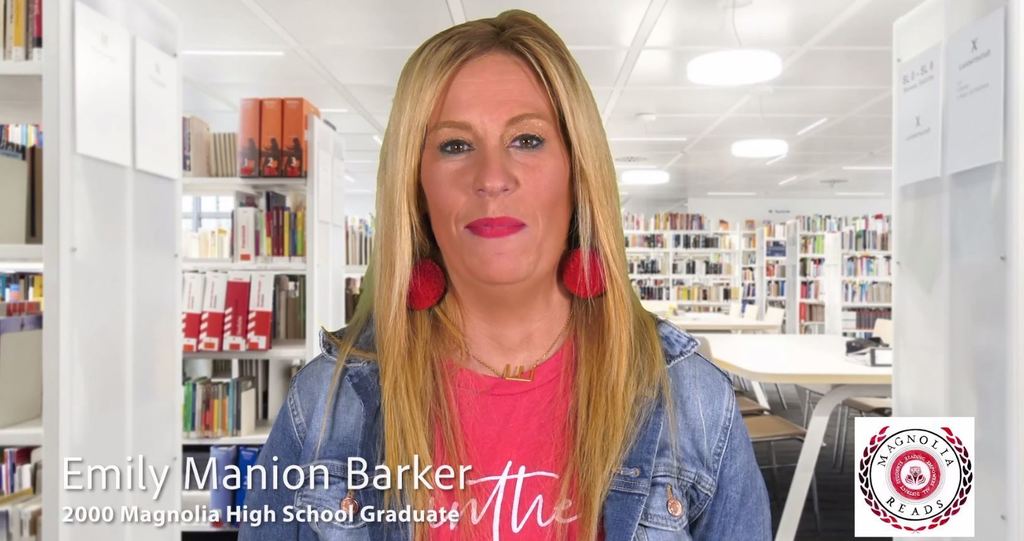 SETH EDWARDS SIGNS WITH SAU BASEBALL Surrounded by a large group of friends and family in the MHS Freshman Academy, Magnolia High School senior Seth Edwards signed a letter of intent to play baseball for the Southern Arkansas University Muleriders next fall. Edwards, a pitcher for the MHS baseball team, amassed many impressive statistics and honors during his career with the Panthers. During the 2021 season, Seth had a record of 5-3 with a 1.53 ERA. He struck out 73 batters in 62 innings pitched. Edwards also earned All-Conference and All-State honors and was named to the All-State Tournament team. This season, Edwards had a .404 batting average with 13 RBIs. He also had .600 on base percentage. Seth earned a 5-2 record on the mound in 38 innings pitched. His ERA was 2.19 with 60 strikeouts. Head coach Bobby Beeson stated that, "Seth is a kid with a whole lot of character. He is committed to not only baseball, but also to high academic standards." Beeson also noted that, "he never waivers under pressure and we can count on him when we need him on the mound." Seth is the son of Sheryl and Steve Edwards.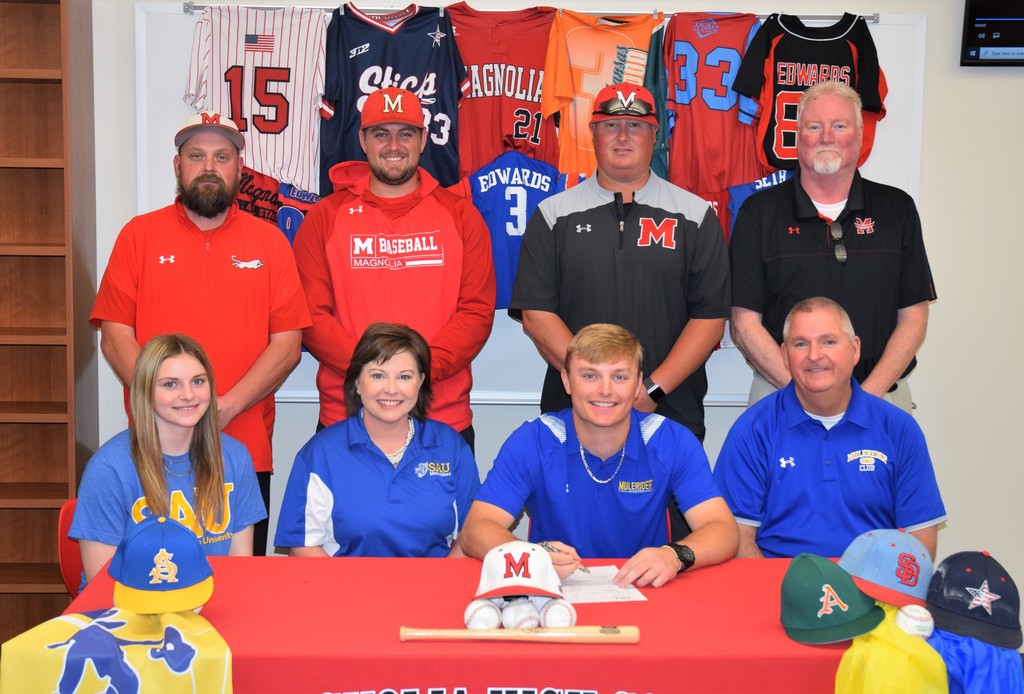 MAGNOLIA MIDDLE SCHOOL SELECTS LATRINA BROWN AS TEACHER OF THE YEAR Latrina Brown was recently selected as the 2022 Teacher of the Year at Magnolia Middle School. Latrina is from Waldo, AR and a former graduate of Waldo High School. She attended Southern Arkansas University where she received a Bachelor of Education in 1994 and a Master's degree in 2001. Latrina began teaching in Taylor, AR at Taylor Elementary School, where she taught fourth-sixth grade math from 1994-2006. She joined Magnolia School District in 2006 and is currently teaching sixth grade math. Latrina has been teaching for a total of 28 years and feels truly blessed to have a career she loves. Latrina is a devoted wife and mother to her beautiful family. She is happily married to her best friend Charles Brown of Stephens, AR, and has three children, Kris'Shonda, Krystal, and Rawlin. She enjoys being around family, taking long walks, fishing, and eating!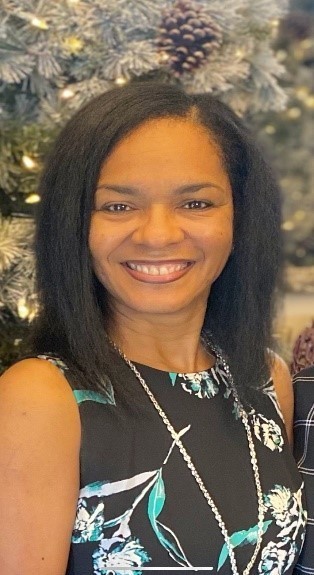 SHELBY LAMKIN SELECTED MHS 2022 TEACHER OF THE YEAR Shelby Lamkin was recently selected as the Magnolia High School 2022 Teacher of the Year. Shelby is a 1992 graduate of Stamps High School and a 1996 graduate of Southern Arkansas University with a BSE in Math Education. Shelby obtained her M.Ed. degree in Math Education from Southern Arkansas University in 2000. This is the twenty-sixth year of Shelby's teaching career and her eleventh year in the Magnolia School District. She has taught in the Prescott, Nevada County, Columbia Christian, and Magnolia School Districts. In the last couple of years, she has begun to have grand-students, students who are children of previous students. Shelby has also served as an adjunct faculty member of Southern Arkansas University for the last 8 years, teaching College Algebra and Trigonometry. Shelby teaches Algebra I and Geometry at the Magnolia High School Freshman Academy. She believes that the Freshman Academy design and concept is very beneficial to students. Students arrive on the high school campus as freshman and spend a year in the academy where teachers, staff and administration work to help them grow and reach their potential both in the classroom and in life. Shelby feels that the students, faculty and administration at Magnolia High School are some of the best people you will find and the opportunities provided to students here are amazing. Shelby feels truly blessed to be a part of MHS-FA. Shelby has been married to her husband Jeff for twenty-six years. The Lamkins live in Buckner, Arkansas and have a poultry farm where they raise broilers for Tyson. They have two daughters, Macy and Kelcy. Kelcy is a senior at Magnolia High School where she is active in FFA and a member of the Lady Panther basketball team. Macy is a senior at Southern Arkansas University studying Agriculture Education. The Lamkins are members of Willisville United Methodist Church.